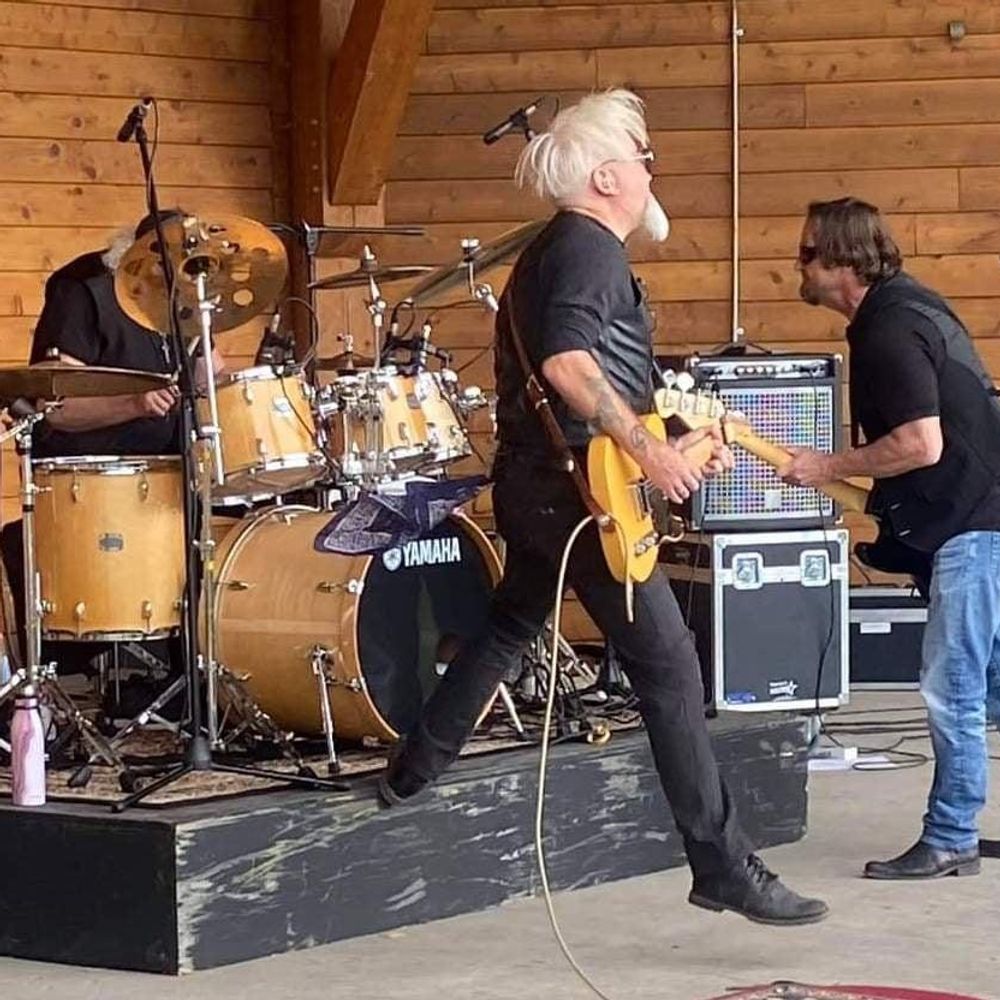 Kevin Arizona   - Queen On Top - 
"

"Kevin Arizona all about having a good time! Great story tellers, fantastic musicians and they put a bit of rock in your country. They get me fired up! "
— Luca James - Real Country 95.5FM
"

""Kevin Arizona – they are the whole package when it comes to kick-butt country!! Stellar, lyrically driven songs, powerhouse performances and just genuinely awesome guys!"""
— Sarah Scott - On Air Personality 99.7 Sun Country and 1140 High River
Press Photos
Kevin Arizona 
Take a trip down a winding road of Rock and Roll, Country and Classic Party Anthems and you will undoubtably arrive at Kevin Arizona! 
This Band captures influences ranging from The Black Crowes, The Georgia Satellites, Mott the Hoople and ZZ TOP. 
As a life long song writer, Kevin Arizona relates stories that wander through life's challenges, ups and downs. 
Splitting time between the Arizona and Alberta desert lands, has fueled the fires of adventure and provided observations that combine in Truth and Honest Rock and Roll. 
Kevin Arizona is a Great fit for Summer Festivals, Honky Tonks and Beer Gardens alike! 
Armed with their new single Queen on Top, Kevin Arizona is ready to Rip and will raise any live event to the next level. 
So put on those dancing shoes and get ready to Rock the night away. 
See Y'all down the road! 
KAZ